About Virtual Day Wednesday
Acerca del día virtual miércoles
ATTENTION! Nov. 15-19, 2021 Schedule
Breakfast and Lunch Meal Patterns
Deming Public Schools has a web based system for you to effectively monitor the progress of your child. Campus Parent provides detailed and real-time information about:
your students schedule,
attendance,
grades ,
assignments,
fees/payments,
academic planner and progress (high school students),
to do lists,
calendar,
reports,
District/School Notices.
The portal is available to all parents/guardians who have a student enrolled at Deming Public Schools.
Las Escuelas Públicas de Deming tienen un sistema basado en la web para que pueda monitorear efectivamente el progreso de su hijo. Campus Parent proporciona información detallada y en tiempo real sobre:
el horario de tus alumnos asistencia ,
Los grados ,
asignaciones,
honorarios / pagos planificador académico y progreso (estudiantes de secundaria),
para hacer listas,
calendario,
informes Avisos del distrito / escuela.
El portal está disponible para todos los padres / tutores que tengan un estudiante matriculado en las Escuelas Públicas de Deming.
Call or e-mail the RMMS Registrar secretary, Yasmin Rico.
You can reach her by calling the school at 575-546-0668, be sure to ask for Yasmin Rico. Or, send an e-mail asking for a parent log in to Infinite Campus to yasmin.rico@demingps.org
You must have an e-mail address to sign up for the Parent Portal on Infinite Campus.
¿Quiere que su padre inicie sesión?
Llame o envíe un correo electrónico a la secretaria de registro de RMMS, Yasmin Rico.
Puede comunicarse con ella llamando a la escuela al 575-546-0668, asegúrese de preguntar por Yasmin Rico. O envíe un correo electrónico pidiendo que los padres inicien sesión en Infinite Campus a yasmin.rico@demingps.org
Debe tener una dirección de correo electrónico para registrarse en el Portal para padres en Infinite Campus.
Attendance--Reporting an Absence
Parents calling in to report a student absence should call the attendance office at 546-0668 ext. 2304, this can be done at any time 24 hours a day. You may also e-mail an excuse to angela.castellon@demingps.org please include first and last name and dates of absence(s) as well as the reason the student was absent. You may also scan and e-mail doctor's excuse notes. The absence will be termed unexcused if this process is not followed. Thank you for your assistance in our record-keeping process.
Counselors Corner
11 days ago
On this page, students will find resources for their counseling services and needs. Our counselors not only work to help students schedule courses that will benefit their learning in school at RMMS, but they also provide support and resources to help meet students' mental health needs.
Course Electives
When it comes to scheduling your classes, you want to choose options that align to your interests or will help you explore possibilities for your future and learn new skills. Click on the link to see our course elective brochure with information on what is available to you.
By changing my thoughts, I am changing my world.



Mental wellness apps students can use on their phones. They can be found in your iOS or Google Play app store.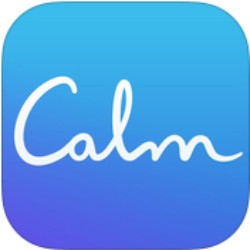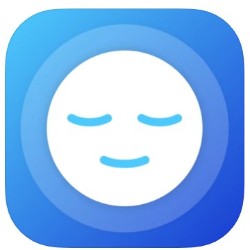 Are you being bullied?
Do you know of a threat to student safety?
Say something!
It's easy and completely confidential to report safety concerns to help prevent violence and tragedies. Call 911 immediately if you believe you are experiencing an emergency.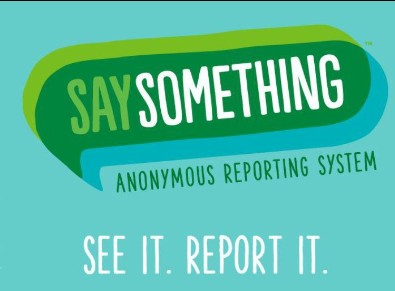 You can also download the app on your phone.
Help! Technology is Not Working for Me
11 days ago
Having trouble with your device?
Here's some information and contacts to help you.


Technology Department's Help Desk Info



How-tos and guides
Need to know how to do something for a log-in or program? Click on the link for it.
Haydee Crabb
Our on-site Learning Support Technician (LST) at RMMS is Mrs. Crabb. Students can go see her in room 401 throughout the day when she is available. If you need to get a hold of her to schedule stopping by you can e-mail her or call through the school. Her extension is 2354. Click the icons below for quick links.
IMPORTANT SAFETY UPDATES, District News, and Information
PSA: Digital Ticketing
Deming Public Schools welcomes back spectators as your Lady Wildcats take on Silver City Colts on November 30, 2021 and RMMS Boys take on Snell Middle School on December 2, 2021.   Tickets can be bought digitally through GoFan by searching Deming High School or Red Mountain Middle School.  QR codes will be available at the entrance of all venues for fans who have not purchased tickets prior to arriving at each event.  Masks must be worn at all times except when eating.  Concession stands will be open for spectators at the High School, but no food or drink will be allowed in the gym.  Tables will be set up in the concession area.  Red Mountain will not have a concession stand until further notice.  For questions, contact Deming High School Athletic Department 575-546-8126.
---
PSA: Bus Transportation
Every Wednesday bus pick up and drop off will be 15-20 minutes early due to secondary schools being in remote learning.  This bus schedule will be in place until further notice. For more information please contact the Transportation Department at (575) 546-8841.
---
ANNOUNCING: REMOTE WEDNESDAYS
·DEMING INTERMEDIATE SCHOOL (DIS)
·DEMING HIGH SCHOOL (DHS)
·MIMBRES VALLEY HIGH SCHOOL (MVHS)
·EARLY COLLEGE HIGH SCHOOL (ECHS)
·RED MOUNTAIN MIDDLE SCHOOL (RMMS)
WHEN: Beginning Wednesday, November 17, 2021
Deming Public Schools (DPS) continues to face critical staffing shortages. We have largely been able to avoid impacts to our students as the result of the outstanding efforts of our administrators, teachers and staff who have gone above and beyond in their flexibility and creativity to cover the gaps. This situation has prevented staff from having the time they need to properly plan and prepare lessons for our students and, in some cases, caused multiple classes to be housed in the gym with limited supervision. As a result, we have made the decision to move DIS, DHS, MVHS, ECHS, & RMMS to a remote setting on Wednesdays beginning November 17, 2021, and until further notice.
Each school has developed a Remote Learning Schedule. We will also offer Grab and Go meals for students to take home for Wednesday remote learning and we will have hotspots available for students who do not have internet at home.
IT TAKES ALL OF US TO KEEP OUR KIDS IN SCHOOL
| ·Avoid large gatherings (even family gatherings) | | | | |
| --- | --- | --- | --- | --- |
| ·Support your child in wearing their mask correctly | ·Wash hands frequently | ·Get vaccinated, if eligible | ·Do not send your child to if they are symptomatic. | ·Do not send unvaccinated students to school if there is a positive in the home. |
For ALL schools, please note the following:
·Students will receive credit for attendance when they CHECK-IN at the scheduled Zoom time.
If a student does not have access to internet, even with a school provided hotspot, the student will be marked present if the work is completed and turned in; if work is not turned in, the student will be marked absent.
·Teaching Staff will be at their school site and available during the scheduled Zoom sessions to provide instructional support.
·Hotspots will be provided to any student who does not have access to the internet at home.
·Students with disabilities will have the option of attending, in-person, on Wednesday mornings.  Case Managers will be reaching out regarding this option.
---
Basketball Games
The 2021-2022 Basketball Season is upon us and the health and safety of our athletes and community is of utmost importance to us.  The rising number of COVID cases in our county is alarming and because of the rise in cases, Deming Public Schools has made the difficult decision to close the season opener basketball games on November 16, 2021 at Red Mountain and November 20, 2021 at Deming High School to spectators.   Games will be live streamed on the Cats Network on YouTube.  Games will be open to spectators after the Thanksgiving Break on November 30, 2021, at Deming High School and December 2, 2021 at Red Mountain.  We hope that this serves as a reminder to everyone the importance of wearing a mask indoors and following the COVID safe practices set forth by the NMAA when attending NMAA sanctioned events.  Let us work together on keeping our community safe and our athletes playing.
---
Deming Public Schools Student Success
Deming Public Schools continues to ask for public and parental support in encouraging students to attend school on the days they are healthy and physically able to attend. Transitioning from a virtual setting back to the traditional education model has had its challenges. The Department of Assessment, Research, and Student Success is focused on getting students in the classrooms and ready to learn. Student Success Liaisons are assigned to schools across the district to identify students at risk of becoming chronically absent and to identify and remove barriers that may prevent students from regularly attending class.
The New Mexico Public Education Department analyzes districts by their chronic absenteeism rate. Chronic absenteeism is defined as a student not being in attendance for any reason for ten percent or more of the school year. For Deming Public Schools this means that students who miss more than 17 school days are considered chronically absent. Curving chronic absenteeism is important to DPS as students who fall into this category are more at risk to have low and failing grades, repeat grade levels, and have a lower graduation rate than their peers. Also, students who are absent from the classroom for ten percent or more of the school year are more likely to engage in dangerous activities such as substance abuse, delinquency, participate in gang activity and drop out of school completely. Research has proven attendance and achievement to be interrelated. Through improving attendance across the district DPS hopes to reduce the achievement gap and increase school performance.
---
Deming High School Football
Deming High School Football makes the State playoffs!  Come out and show your support as they head to Belen High School on Friday, November 5, 2021.  Game starts at 7pm.  Tickets are $5.00 for students and $10.00 for adults.  Tickets must be bought online at GOFan.com https://gofan.co/app/events/434898?schoolId=NMAA.  Hope to see you there!  GO WILDCATS!!
---
DPS NEEDSYOUR HELP!
PSA: COVID-19 Update
The COVID positivity rate is increasing in our community which is causing our school rates to increase as well, and we NEED YOU to help us slow the spread of the virus.
***Luna County's positivity rate has risen to 8.66% ***this week.  We are committed to prioritizing in-person learning and need everyone to do their part to ensure schools can remain open and our kids can participate in athletics and activity programs. COVID Safe Practices include:
·Avoid being in crowds or large groups.
·Wash your hands often with soap and water.
·Correctly wear a mask indoors.(Mask should cover nose and mouth)
·Maintain 6 feet physical distance.
·If you are sick (fever, chills, shortness of breath, runny nose, headache, etc.), STAY HOME
·PARENTS: keep your child home if they are sick.
·Stay home if you have been tested and are waiting for results.
·Get vaccinated, if eligible.
The NM Public Education Department, in partnership with NM Department of Health have published a COVID-19 Response Toolkit for New Mexico Public Schools to follow. The toolkit along with COVID-19 updates are available on the district's website www.demingps.org. To provide in-person learning opportunities to our students, Deming Public Schools will follow all COVID Safe Practices, directives provided by the Governor's Health Orders, and guidance established by the NM Public Education Department. For more information, please visit our website or call (575) 546-8841.
---
PSA: Bus Routes
Some bus routes that use South 8th St. may be delayed up to 10 minutes for pick up and drop off due to road construction, starting Monday, September 27.
---
Substitutes: We Need You!
Deming Public Schools is hiring substitute teachers. "Substitutes are critical to our schools and ensure student learning can continue.  To stabilize our workforce and attract substitutes, we have changed the pay structure." said Superintendent, Vicki Chávez "Come share your knowledge and invest in our kids!"
·Substitutes will receive $300 after working 10 full days for Deming Public Schools. This is a one-time incentive.
·Class I and Class II Substitutes who substitute in teaching positions on Mondays and/or Fridays from 9/20/2021 – 12/3/2021 will be paid $125 for those days. The substitute must work a full day in a teaching position(s).
·New substitutes hired on or after 7/28/2021 will receive $315 for attending orientation training and completing required observation days. Returning substitutes hired on or after 7/28/2021 will also be paid for attending orientation training.
To apply please visit www.demingps.org and click on "Join Our Team!".
---
Safety updates and important messages and/or district information will be displayed here. Please check often.
Sorry, but there was nothing found. Please try different filters.