IMPORTANT SAFETY UPDATES, District News, and Information
Hollywood Comes to Early College High School: Game of Thrones Armourer to give students a peek at the film industry.
Armourer, Natalia Lee, will lead a symposium for ECHS students on career possibilities in the film industry. As the Armourer for the award-winning HBO show Game of Thrones, she brings an insider's perspective to working with Hollywood and Film Studios. Highlighting the presentation will be a staged fight scene using real film props and re-enactors from the Society for Creative Anachronism. Starting at 10:30am on Wed., Dec 14, the symposium will also provide opportunities for students to speak with film directors, Film School & Film Studio representatives, and more. All presentations will be at the WNMU-Deming Learning Center and hosted by Early College High School. This event is by invitation only and is not open to the public.
"It's so rare for Deming to have real access to legitimate Hollywood personnel" said Bryan Simpson, Principal of ECHS, "Our students will be so excited to experience the film industry magic and make connections for career exploration."
"I immigrated to Australia from Poland when I was 6 years old and worked my way up from the bottom of the film industry," said Lee. "I came to New Mexico because of the burgeoning film Industry. But I came to Deming because this community reminds me of where I came from. There is so much opportunity for these kids to build a strong economic base through film work."
"With the expansion of Netflix into the Albuquerque Studio and development of 828 Studio and the Creative Campus in Las Cruces, our students have a real chance of pursuing a film industry career and we want them to hear about it first-hand" said Bryan Simpson, Principal of ECHS.
***Early College High School ***is a public high school focused on developing students who are traditionally underrepresented in post-secondary settings. Students engage in rigorous academic preparation and are able to take college classes for credit before graduating from high school. Internships and robust career exploration are mandatory and create an enthusiastic and motivated student body. This hands-on-Hollywood event is the first of several events aimed at career explorations and introducing students to the many career opportunities in our state.
***Natalia Lee the "Woman Of Weapons" ***is known for her work on Game of Thrones as a Film Armourer. Having designed weapons for the show including the iconic Heartsbane Sword, she worked with Weapons Master Tommy Dunne throughout the series to help create some of Film and TV's most memorable weapons. She was asked by the creators of the show Dan Weiss and David Benioff to guest star as tribal leader "Chella", a grizzly character in the early seasons. Having an energetic approach to her profession, Natalia can be seen weapons training and stunt doubling also. Born in Poland and raised in Australia she began her career in Security and Police Armouries, applying her skills to major motion pictures locally and then internationally.
***Iman Shervington ***received her BA from the University of Southern California in International Relations (2005) and her Masters of Fine Arts in Directing from Columbia University (2010) with a concentration in Directing and Screenwriting. Through IWES, Iman utilizes her script development, cinematography, directing, producing, and editing skills and has created over 50 short films and PSAs, a web-series, a feature-length documentary, two feature-length narrative films and an award-winning podcast. These films have been screened at numerous local, national, and international film festivals, and she presents regularly at conferences to showcase her work. Iman has further experience in graphic design, photography, curriculum development, focus group facilitation, positive youth development, participatory action research, and media literacy.
---
PSA: Memorial Elementary Shelter in Place
Memorial Elementary was in a shelter in place during the morning hours due to reported Police activities in the area.  All students and staff are safe and learning continues.
---
Lady Wildcat Basketball Game Cancelled for Tuesday
Due to unforeseen circumstances, the home opener Lady Wildcat Basketball game scheduled for Tuesday, November 29, 2022, against El Paso Leadership Academy (EPLA) has been cancelled.  Please see schedules on the website www.demingps.org for the next home game.
---
Bataan Elementary School's Veterans Day Program
Bataan Elementary School hosted veterans, first responders, and family members during their annual Veterans Day Program on Friday, November 11, 2022.  The 5th grade team organized the program, and the 5th grade students led the entire program including the welcome, introductions, and closing.
The Deming High School JROTC presented the colors and Mrs. Au, Bataan's Music Teacher, sang the National Anthem to open the program.  The event was full of performances from students to honor our veterans, Mayor Benny Jasso read the Veterans Day Proclamation passed by the City of Deming, and Jay Block was the keynote speaker.  A slide show was shown that honored the veterans and first responders who attended the program as well as veteran and first responder relatives of students, former students, and staff.  The program concluded with a catered meal from Si Senor.
Adriana Huff created a video of the program to share with our veterans and community.  The video link ishttps://youtu.be/MAjhufl1hHMand available on the Deming Public Schools website atwww.demingps.org.
---
PSA: Warning Live Streaming Internet Scamming
The New Mexico Activities Association wants to warn the public about a growing trend in internet scamming. There are hundreds of Facebook, Twitter, and YouTube events being promoted, sometimes within prominent online groups, that appear to be real live streams, but are phishing for your personal information, and sometimes trying to install malware on your device.
These posts appear to be legitimately scheduled live streams and be associated with a high school or state association. However, when you click on the link, you are typically asked to enter personal information in order to gain access to the video. These are fake. Do not enter any information.
The NFHS Network is the official video streaming platform of the NMAA. Many of our member schools are utilizing this platform for their own broadcasting needs. However, during the regular season, many schools have decided to use other entities to do their live streaming. Please check with your local high school athletic department for the correct location to watch your favorite team safely. Cats Network is the only live streaming platform used for Deming High School home events.
When on social media, the NMAA maintains a single official account on Twitter, Facebook, Instagram, and other platforms. The official account for each platform is: @_NMAA for Twitter, AllThingsNMAA on Instagram, and New Mexico Activities Association on Facebook. Some scammers use the NMAA or NFHS logos and other marks to try and deceive you, but there is only one official account for each platform controlled by the NMAA and no sport-specific accounts will be created or used to promote our events.
To protect yourself and your fans from these fake accounts, please verify you are only sharing/posting/retweeting information from our official accounts. The links in our posts AND the link on our profile/bio will ONLY link to the NFHS. If you come across a fake account, please report it by following the platform-specific instructions below.
For Twitter:
1.Open the profile you'd like to report.
2.Select the three dot icon
3.Select Report and then select the type of issue you'd like to report.
For Facebook:
1.Go to the impersonating profile or Page
2.Click the three dot icon below the cover photo.
3.If you're reporting a Page, select Find Support or Report Page. If you're reporting a profile, select Find Support or Report Profile.
4.Follow the on-screen instructions for impersonation to file a report.
For Instagram:
1.Go to the impersonating profile
2.Click the three dot icon to the right of the page and select Report
3.SelectReport Account and follow the on-screen directions to file a report.
We appreciate your support and patience as we continue to take aggressive steps to protect our community from scammers.
---
PSA: Announcement from Special Education Department
Deming Public Schools offers evaluations to parents who have concerns about their children's developmental, academic, or behavioral  progress for children ages 3 to 21. Children who reside in Deming, Columbus, and Luna County may be referred for testing and consideration for Special Education Services. This includes children who are: homeless, homeschooled, wards of the state, children placed in facilities, or children in private and public schools. If you feel your child might be a child with a disability and in need of services, please contact the Deming Public Schools Special Education Department at 575-546-0427.
---
PSA: Announcement from Athletic and Activities Department
For the safety of our community and our fans, no backpacks or oversized bags will be permitted at any Deming Public School Athletic Events. Purses of reasonable size will be allowed. Anyone with a backpack or oversized bag will be asked to return the bag to their vehicle.
Tickets for all events held at any Deming Public School Facility are only sold digitally through GoFan.co, no cash will be accepted for entrance. Tickets can be purchased by searching Deming High School or Red Mountain Middle School on the GoFan.co website. We highly recommend purchasing tickets before arriving at any event.
QR codes will be available at the entrance of all venues, for fans who have not purchased tickets prior to an event. Once arriving, tickets will be shown and redeemed by event staff at the door. Please do not redeem tickets prior to arriving. If a ticket is redeemed prior to arrival, the ticket is no longer valid, and a new ticket must be purchased.
No outside food or drink will be allowed in the gym. Concession stands will be open for spectators at Deming High School and Red Mountain Middle School.  For questions, please contact Deming High School Athletic Department at (575) 546-8126.
---
Substitutes: We Need You!
Deming Public Schools is hiring substitute teachers. "Substitutes are critical to our schools and ensure student learning can continue." said Superintendent, Vicki Chávez "Come share your knowledge and invest in our kids!"
To apply please visit www.demingps.org and click on "Join Our Team!".
---
Safety updates and important messages and/or district information will be displayed here. Please check often.
Counselors Corner
23 days ago
On this page, students will find resources for their counseling services and needs. Our counselors not only work to help students schedule courses that will benefit their learning in school at RMMS, but they also provide support and resources to help meet students' mental health needs.
Course Electives
When it comes to scheduling your classes, you want to choose options that align to your interests or will help you explore possibilities for your future and learn new skills. Click on the link to see our course elective brochure with information on what is available to you.
By changing my thoughts, I am changing my world.



Mental wellness apps students can use on their phones. They can be found in your iOS or Google Play app store.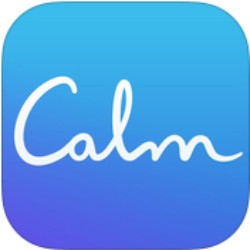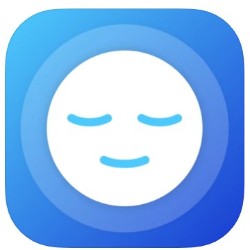 Are you being bullied?
Do you know of a threat to student safety?
Say something!
It's easy and completely confidential to report safety concerns to help prevent violence and tragedies. Call 911 immediately if you believe you are experiencing an emergency.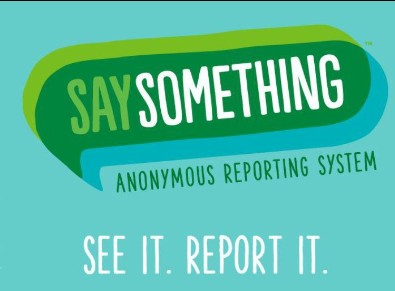 You can also download the app on your phone.
Help! Technology is Not Working for Me
23 days ago
Having trouble with your device?
Here's some information and contacts to help you.


Technology Department's Help Desk Info



How-tos and guides
Need to know how to do something for a log-in or program? Click on the link for it.
Haydee Crabb
Our on-site Learning Support Technician (LST) at RMMS is Mrs. Crabb. Students can go see her in room 401 throughout the day when she is available. If you need to get a hold of her to schedule stopping by you can e-mail her or call through the school. Her extension is 2354. Click the icons below for quick links.
Deming Public Schools has a web based system for you to effectively monitor the progress of your child. Campus Parent provides detailed and real-time information about:
your students schedule,
attendance,
grades ,
assignments,
fees/payments,
academic planner and progress (high school students),
to do lists,
calendar,
reports,
District/School Notices.
The portal is available to all parents/guardians who have a student enrolled at Deming Public Schools.
Las Escuelas Públicas de Deming tienen un sistema basado en la web para que pueda monitorear efectivamente el progreso de su hijo. Campus Parent proporciona información detallada y en tiempo real sobre:
el horario de tus alumnos asistencia ,
Los grados ,
asignaciones,
honorarios / pagos planificador académico y progreso (estudiantes de secundaria),
para hacer listas,
calendario,
informes Avisos del distrito / escuela.
El portal está disponible para todos los padres / tutores que tengan un estudiante matriculado en las Escuelas Públicas de Deming.
Call or e-mail the RMMS Registrar secretary, Yasmin Rico.
You can reach her by calling the school at 575-546-0668, be sure to ask for Yasmin Rico. Or, send an e-mail asking for a parent log in to Infinite Campus to yasmin.rico@demingps.org
You must have an e-mail address to sign up for the Parent Portal on Infinite Campus.
¿Quiere que su padre inicie sesión?
Llame o envíe un correo electrónico a la secretaria de registro de RMMS, Yasmin Rico.
Puede comunicarse con ella llamando a la escuela al 575-546-0668, asegúrese de preguntar por Yasmin Rico. O envíe un correo electrónico pidiendo que los padres inicien sesión en Infinite Campus a yasmin.rico@demingps.org
Debe tener una dirección de correo electrónico para registrarse en el Portal para padres en Infinite Campus.
Do you want to know how your student is doing in school?
Get parent access on Infinite Campus and become an observer on Canvas for your student. Contact the school (575)546-0668 and ask for parent access to Infinite Campus and Canvas.
When you do you will get to see their attendance, the assignments in the classes, as well as grades. It will also create open access to messaging the teacher directly with your questions, concerns, or inform them about events going on that may require your student to have additional help. Call to get your parent access today!
Attendance--Reporting an Absence
Parents calling in to report a student absence should call the attendance office at 546-0668 ext. 2304, this can be done at any time 24 hours a day. You may also e-mail an excuse to angela.castellon@demingps.org please include first and last name and dates of absence(s) as well as the reason the student was absent. You may also scan and e-mail doctor's excuse notes. The absence will be termed unexcused if this process is not followed. Thank you for your assistance in our record-keeping process.
Sorry, but there was nothing found. Please try different filters.